LOCATION
How to get to Lapsolite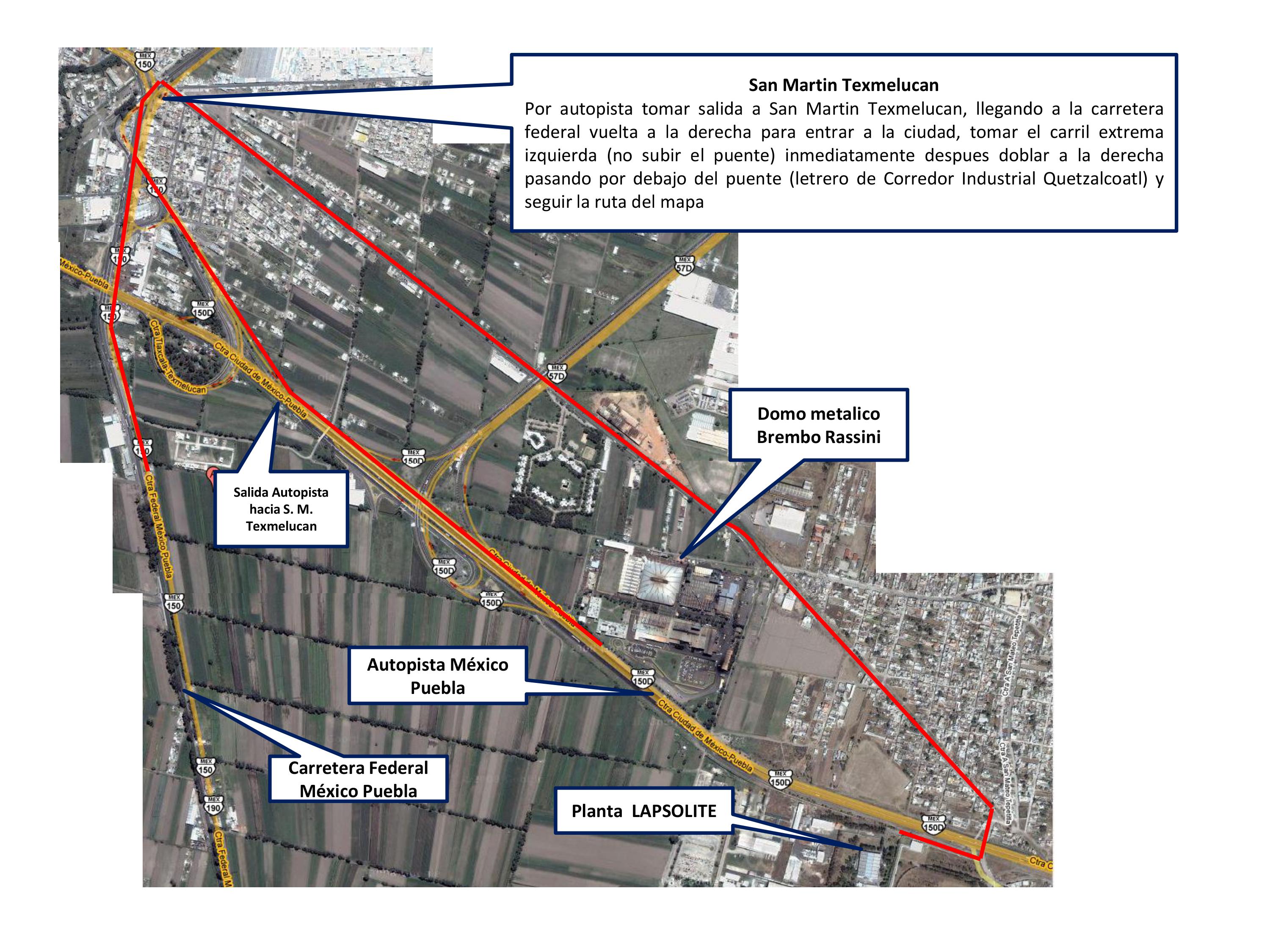 Take the Mexico – Puebla tollway going towards Mexico City. When you pass the San Martín Texmelucan tollbooth, take the exit to the right towards San Martín Texmelucan.
Turn right and go under the bridge heading towards Santa María Moyotzingo.
As a reference you will see the Rassini Frenos company on the opposite side of the road which is located in the Quetzalcoatl Industrial Park.
Continue down the same side road and you will come to a tollway bridge (at the end of the side road). Go under the bridge and immediately take a right and you will be on the road to the Lapsolite facilities.